Peru
Peru, South America
Due to Covid travel restrictions, no program dates are available at this time.
Join us in Peru, to meet modern people of Incan ancestry and a diverse culture that dates back to the Norte Chico civilization, one of the oldest in the world. The founder of GATE, Sister Stephanie Lindsey, S.C. lived and worked in Peru for 18 years. Join us in 2020 and experience their music, art, culture, food, theater and history.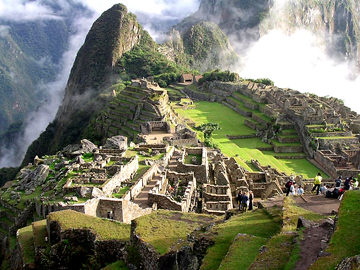 Macchu Picchu

Learn about environmental issues and challenges as well as their health system. Enjoy World Heritage site Cuzco, an archaeological capital in the Americas as well as the continent's oldest, continuously inhabited city. Walk the awe-inspiring ancient city of Machu Picchu with a guide.
Program fees: $1,850.00* plus registration fee
Registration fee: $100.00 if registered by the early deadline.
*$150.00 final registration fee.
Click here for registration information
*Program fees are subject to change.
International airfare not included, Peru national airfare included. All trips include transportation (except taxi to airport at
the end of the trip), accommodations, and food (except one meal).

*Gate 1 is not GATE (Global Awareness Through Experience)

"Our destination is never a place,
but rather a new way of looking at things."
~ Henry Miller